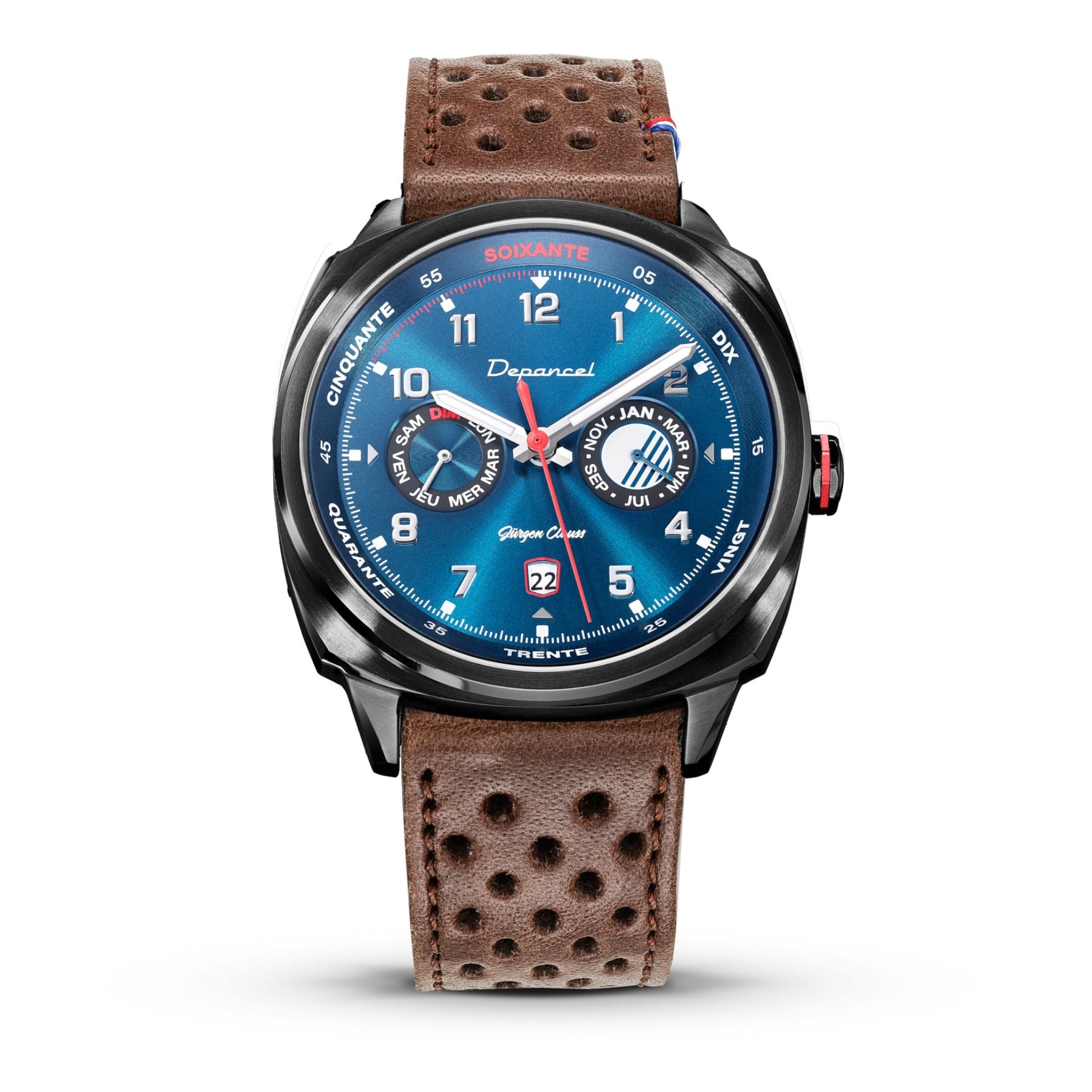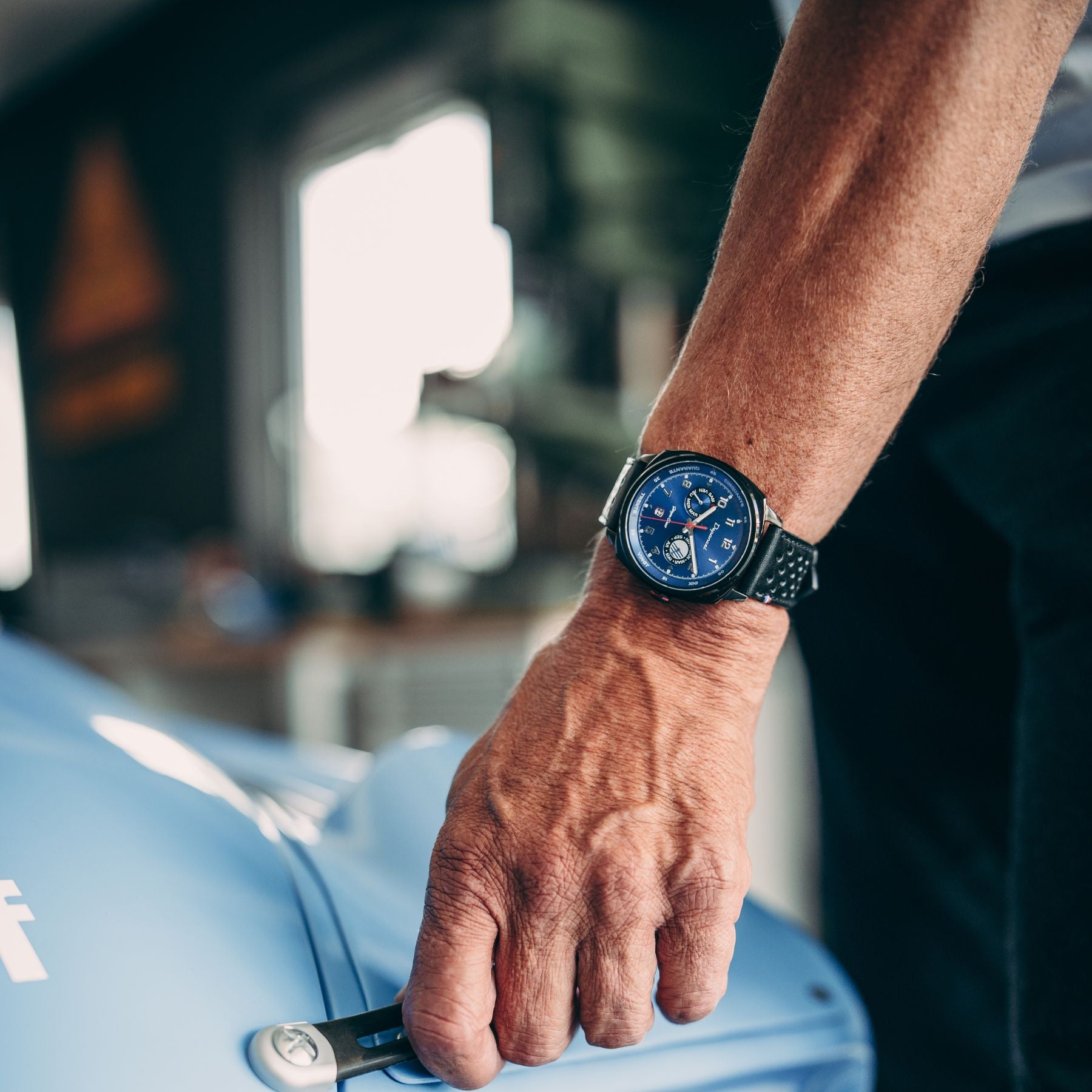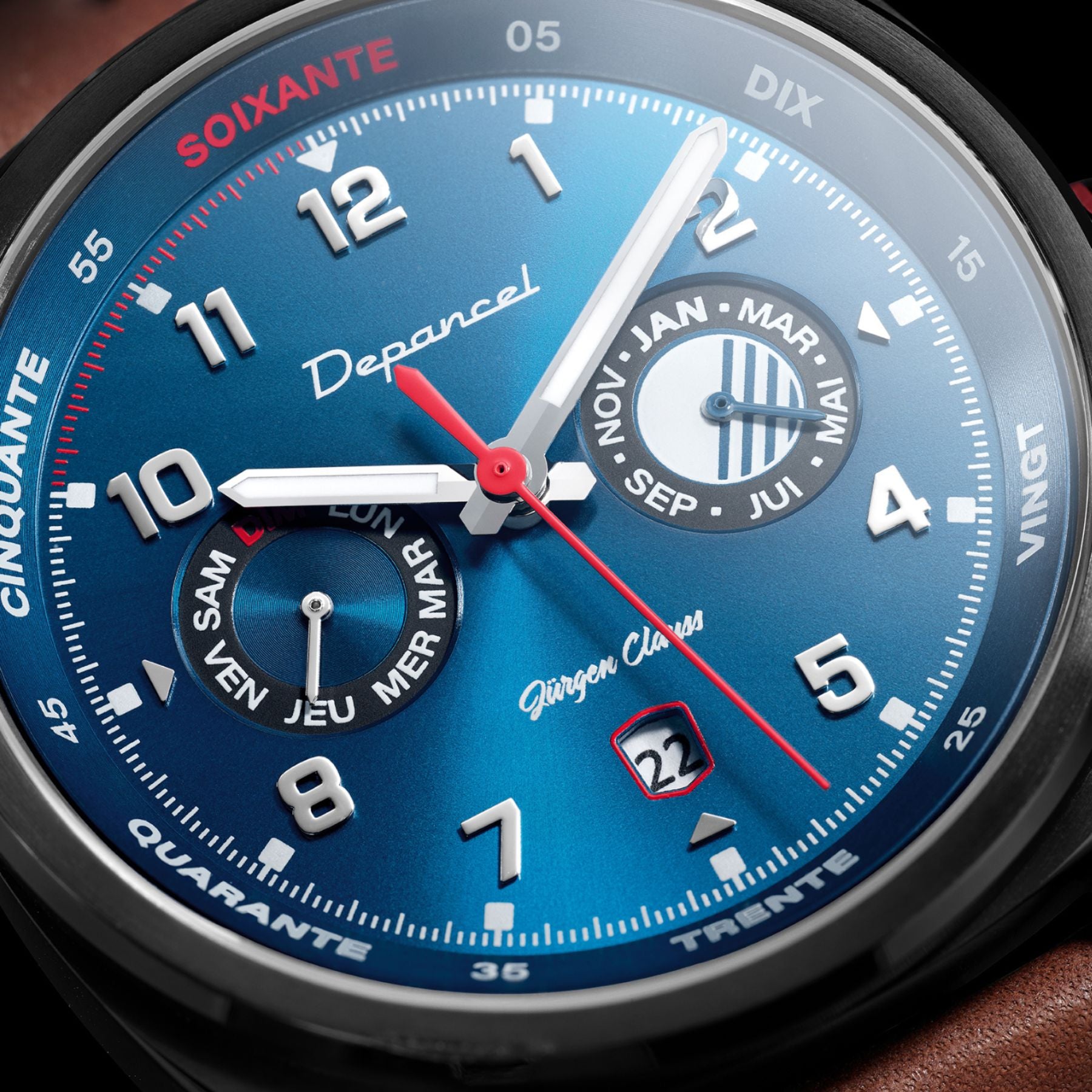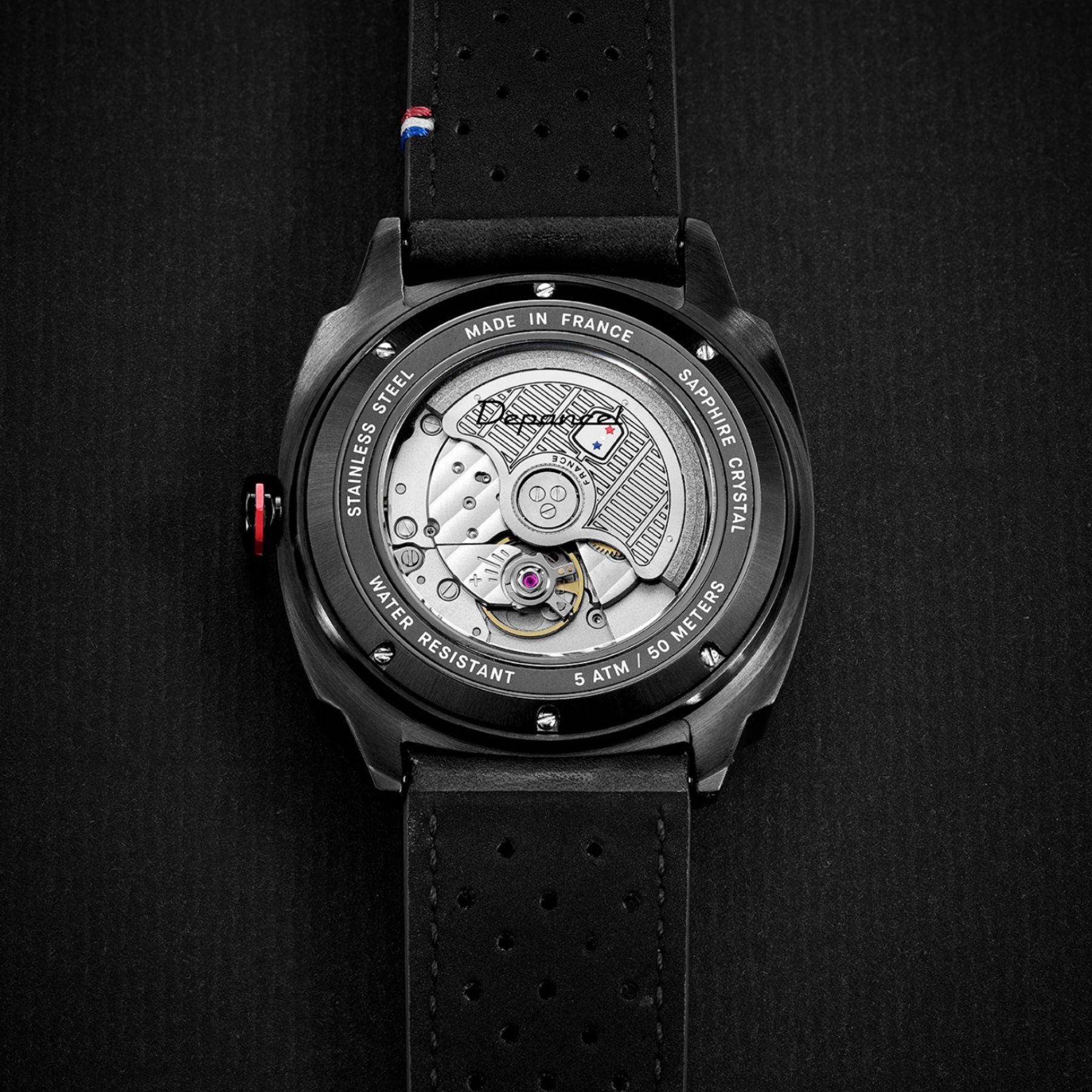 Jurgen Clauss Limited Edition
Automatic Movement Miyota 9122

Sapphire Crystal

Diameter : 42mm

Assembled in France

Limited Edition of 300pcs
Before wearing a mechanical or automatic watch, it is advisable to wind it manually by means of the crown (about 20 rotations of the crown in the closed position), and then to wait a few minutes before setting your watch.
To protect your mechanism from breakage, the simplest and least risky way is to set your watch to 6:30 and then make the various settings for the month, date and day.
The month setting should never be made between 22:30 and midnight on the night of the 31st and the 1st of the month.
The date setting should be done around the time of day and never between 8.30 pm and 2 am.
The daytime should never be set between 11.30 pm and 4 am.
Visit our YouTube page to discover our tutorials for setting up and using your Depancel:
YouTube - Depancel
Our warranty covers all manufacturing defects occurring during normal use, as described in the following conditions: Depancel will replace free of charge all components that are defective due to a manufacturing error as determined by our technical services.
The warranty does not apply in the following cases:
Theft, loss, force majeure or the consequences of natural disasters.

Normal wear and tear and ageing of the watch (e.g. scratched glass, discolouration and/or material of non-metallic straps and chains, such as leather, textile or rubber, delamination of plated metals, stop of the battery after normal lifespan for mecaquartz etc.).

All types of damage to all or part of the watch resulting from mishandling or misuse, lack of maintenance or maintenance handled by non-authorized , negligence, accident (dropping, scratching, crushing, broken glass, etc.), improper use of the watch, or failure to follow the instructions provided by Depancel.

All types of damage indirectly related to or resulting from the normal wear and tear of the watch, such as for example, malfunctions, defects or inaccuracies of the Depancel watch.
For this service, we use Alma in France and Splitit, specialised in payment in times!
You'll be able to select your chosen number of monthly payments when you checkout. Your purchase is split into equal monthly payments.
You will then have to accept the terms of use and validate your order by clicking on "Pay".
To date, the Alma solution is available to customers with a bank card issued in France - whether it is a "classic" or a business card - and a French mobile phone line.
For security reasons and to fight against fraud, all transactions made with Alma are systematically verified via the 3D Secure protocol, managed by the customer's bank. This verification consists in sending a confirmation SMS, or a push notification in the customer's banking application, in order to validate that the customer is the originator of the transaction.
If you are unsuccessful in your attempt to make a payment or have difficulty in meeting a deadline, please fill a request at https://support.splitit.com/hc/en-us/requests/new.
If you ever lose or change your card you can contact Alma, our payment provider, at paiement@getalma.eu, they will send you a link to make the change and it's the same if you just want to change your account.
More infos here: https://support.getalma.eu/hc/fr/categories/360001414839-Consommateur