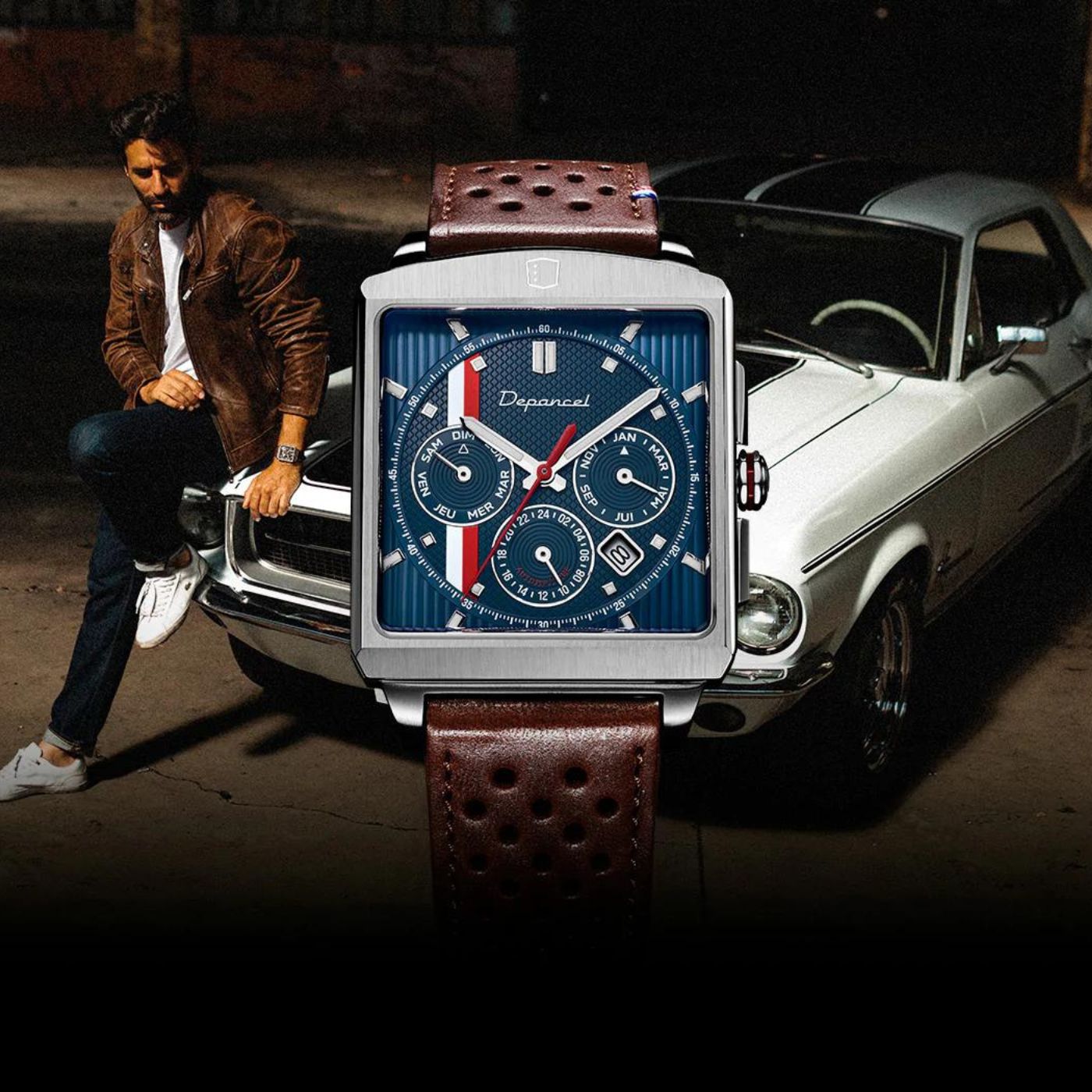 SERIE R
Break the rules of traditional watchmaking with Depancel's iconic collection of automatic square watches directly inspired by a classic car grille.
ALLURE
Manual chronograph, automatic chronograph, mecha-quartz, calendar: discover the Allure collection, round watches designed for motor racing enthusiasts.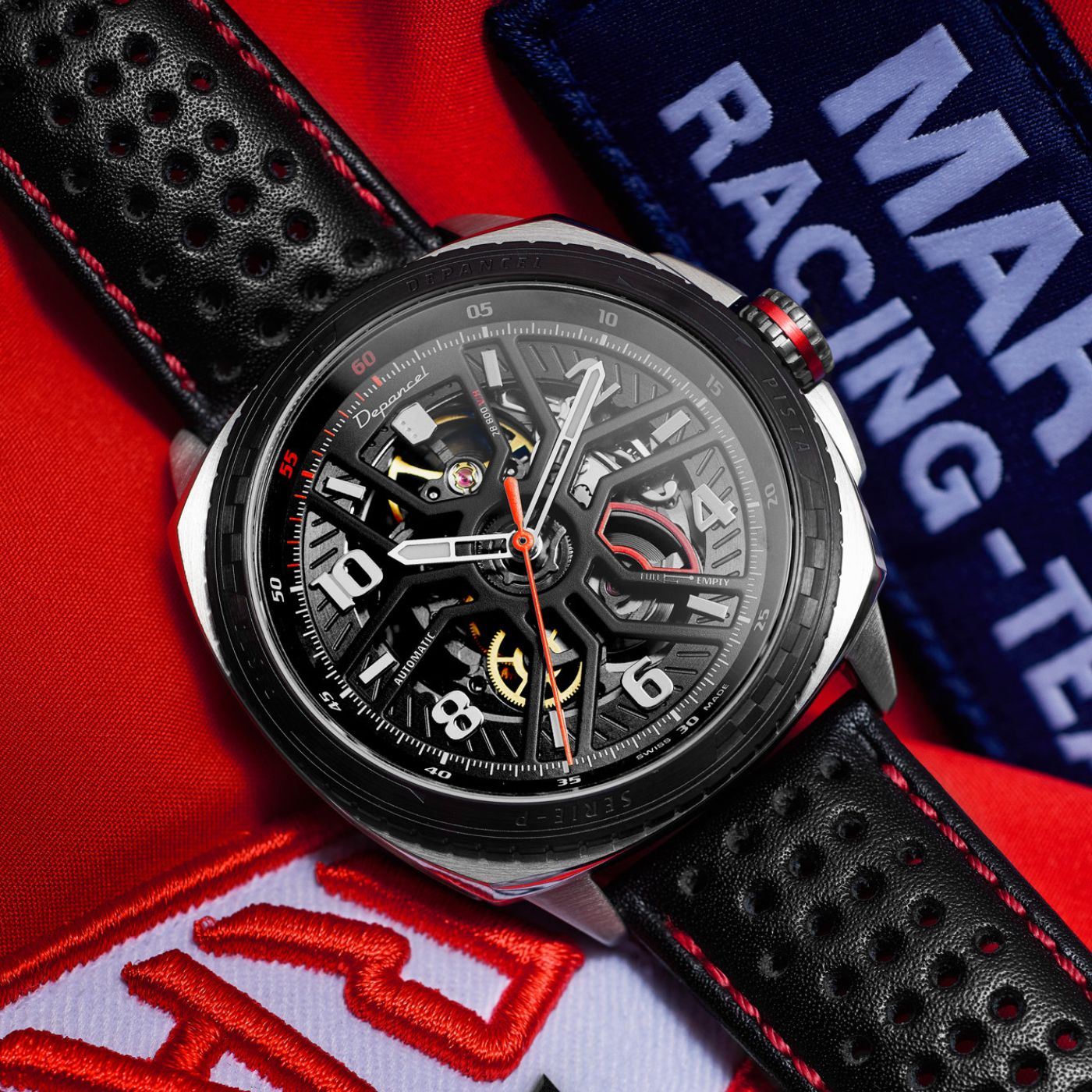 PISTA
Sports watches, made for the track. With its sporty and contemporary design, the PISTA collection will be the ideal companion for any motorsport enthusiast.
GATHER, INSPIRE AND EQUIP THOSE WHO NEVER STOPPED PLAYING
At Depancel, we want to be the first destination for motorsport enthusiasts when buying a luxury watch for everyday wear. 
We believe we were all born with the most precious attitude in life - playful and spontaneous – and should never stop nurturing it. The road is ahead, full of possibilities. It's time to listen to your inner desires and let them drive you. Press the pedal, have fun and join a community where there is no room for regrets!
WANNA RACE?
Where are Depancel watches made ?
Our mechanical (manual or automatic) and mecha-quartz watches are designed, assembled and tested in the cradle of French watchmaking near Besançon. All mechanical movements are meticulously re-adjusted to guarantee the highest levels of reliability and precision - which is why we offer a 5-year warranty on all our French watches.
What are the different types of watches at Depancel ?
Depancel offers mostly automatic mechanical men's watches, but you'll also find mecha-quartz chronographs.
Mecha-quartz watches
While quartz and mecha-quartz watches run on batteries, mechanical watches run on you!
Hand-wound mechanical watch
With a hand-wound mechanical watch, it's up to you to regularly wind the watch using the crown to re-energize the spring.
Automatic mechanical watches
For an automatic mechanical watch, in addition to manual winding, the oscillating weight (or rotor), which rotates permanently thanks to your wrist movements, enables you to continually wind the spring.